Happy Thankful Thursday! (We are going to make every Thursday Thankful Thursday!)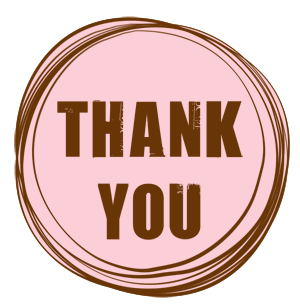 Doing the PROBAR Thankful contest has allowed me to reflect on what I am truly Thankful for every day. We have had a very trying few months, between the passing of my Father In Law to all of our appointments with Zachary. I'm so Thankful for my husband, I don't know what I would do with out him. He has been so strong, and he is truly my hero. I'm also thankful for each and every one of you reading this right now. Without you all logging on everyday GGH would be nothing. This site has been my Godsend in so many ways. I have met amazing people from all over the world, discovered things about myself, and learned that I really can do whatever I put my mind to.
What are you thankful for? You could win some free tasty goodness for telling me ;).
Our friends at PROBAR want to give one lucky GGH'er a Fruition Sampler Pack! That's 3 bars of each flavor, totaling 12 bars. WOW!!!
fruition™ is the latest addition to the PROBAR family. This fruit-based superfood snack bar is designed to be satisfying on-the-go without the extra fat and calories. fruition is the marriage of oats, chiaseeds, and cashews in 4 mouth-watering real fruit flavors.
Um….YUM! To win these delish bars you just have to Follow them on Twitter or Facebook, be sure to tell them Girl Gone Healthy sent ya,  AND….You must tell them what you are Thankful For!
Simply Tweet that I sent ya and what you are Thankful for this Thanksgiving! You may also write on their Facebook Wall, just be sure to mention GGH there too!
So easy to win right? The Lovelies at ProBar will choose a winner!
Here are your links to win!!!
http://www.facebook.com/home.php#/theprobar
So go enter!!!!
After our appointments today, we ran a few quick errands to pick up supplies for the kitchen to be finished tomorrow. By the way, did you guys know that Home Depot has TONS of adorable Christmas decorations?! I was going bananas! I found so many Snow Man things, snow people are my Christmas decoration obsession, and they were reasonably priced. But, I was shopping with Mr. "we are her for tile grout and not snowmen" so I had to leave the cuties behind. But we did get the tile grout, and that's a good thing because I'm ready for it to be done.
After Home Depot, we swung through my mecca (Target) for a few meaningless items and I was struck with the idea to make home made Pumpkin Frozen Yogurt!!!! It is chillin' in the freezer as we speak and if it turns out I will definitely share the super easy recipe with you! If it doesn't I'll tweak it till it works.
Time for Turkey Talk!!!
Tonight we are gonna jazz up a typical but healthy side dish, Green Beans!
Steam-Sautéed Lemony Green Beans
2 pounds fresh green beans
2/3 cup water
1/2 tsp. salt
2 Tbs. olive oil
1 Tb. finely grated lemon zest
Place beans in a 12-inch skillet. Mix water, salt and oil, and pour over beans. Cover skillet and turn burner on high. When beans start to sizzle and steam, set timer and cook until water evaporates and beans are tender, about 5 to 7 minutes. Stir in zest and serve.
SERVES 8
PER SERVING: 65 calories, 2g protein, 8g carbohydrates, 4g fat (0.5g saturated), 0mg cholesterol, 4g fiber, 152mg sodium
YUMMY!!!
Allright, friends, family, and newbies….I'm turning in for the night. Long day and I can't keep my eyes open!
Have a wonderful night, and an even better Friday morning!
Nite Nite!
Don't forget to scoot on over to the Wellsphere site and show some GGH Love by VOTING!
Wellsphere People's Choice Healthy Blogger Awards: Voting is open until December 15th! Please VOTE everyday, follow this link: http://www.wellsphere.com/girlgonehealthy-profile/158987
I wanted to let you local GGH'ers in on a Fit World Holiday Event!
On Monday December 7th Fit World will be hosting a Toys For Tots Holiday Extravaganza!
Come join us as we bring in the Holidays and support our community! Bring the kiddos because a special guest will be appearing at 5pm…….HO HO HO!!!!! Yes it's SANTA!!!!
There will also be a special Group Fitness Event:
5:30pm Spin Class w/Parker
6-7:30pm Holiday Master's Class Showcasing Fit World's Amazing Instructors
and as if the Master's Class wasn't cool enough…..
Special 1 HOUR Holiday Yoga Session w/Gary at 7:30pm
Fit World Member's are encouraged to bring a guest provided the guest bring s a NEW and UNWRAPPED Toy for donation. Members, Toy Donations are Welcomed and Appreciated! I will definitely be there with the hubby and Zachary, and I will certainly be attending the Master's Class!!! So mark your calendars now!
Have a SUPER night! It's Chai and cuddle time!!! Sweet Dreams!
DON'T FORGET:
Cook book recipe submissions: I am starting to work on the GGH/Brain Cancer Research Cook Book again. Email me any fun, fresh, healthy recipes that you would love to have published. Your name will be next to your recipe and a portion of the sales profits will go towards GBM Brain Cancer Research in my Father In Law's name.
Friendly Reminders:
Follow Girl Gone Healthy & Fit World on Twitter and Facebook!!!!
To Follow Jordan: http://twitter.com/jordanknight
To Follow Ellen: http://twitter.com/theellenshow
To Become A Fan of Ellen on Facebook: http://www.facebook.com/home.php#/ellentv?ref=ts
To Follow GGH on Twitter: http://twitter.com/GirlGoneHealthy
To Follow Fit World on Twitter: http://twitter.com/FitWorld
To Become A Fan of GGH on Facebook: http://www.facebook.com/home.php#/pages/Girl-Gone-Healthy/96848354322?ref=ts
Amazing Grass-coupon has become available again enter HEALTHY123 at check out, only when going through the GGH site though! Click on the Amazing Grass jug to the right.
Mix My Granola– FREE shipping! You create it, you mix it,it's all about YOU! It's so cheap and with FREE shipping why not try it! Plus, they send you a $3 off coupon with your order if you order NOW! PLUS they added TRAIL MIX!!!!!!