Good Afternoon Friends!
Monday mornings typically are my fave but this morning was a little different. On any morning that I take a class Ry, the hubby, watches Zachary. Zac and I usually take a ride to Dunkin Donuts and go get the hubby a coffee and some sort of breakfast. This morning however, Ryan was up early so I went for his coffee solo. The drive thru line at Dunkin was so long that I decided to just go in….ummm yea pay attention to this next part. Now I know why "former super chubby chicks" should never go INSIDE the Dunkin Donuts…..FOOD PORN like 2 feet away from me. It was as if they knew I was coming and made sure every muffin was golden and every donut was perfectly iced and sugared. They had all of my faves in trays right next to each other….Bavarian Creme filled, chocolate filled, vanilla filled, lemon filled…..I like filled donuts all right. And then in the center at the very top was this beautiful little gem by the name of Dutch Apple Cinnamon muffin….people it had a dollop of frosting! FROSTING!!!! Oh I was drooling! I was like an alcoholic at an open bar or something. They called me up to the counter and I was able to actually smell the goodness that is breakfast on the run. I must've been dazed because the girl was like "ma'm hello can I help you?" I stammered out Ryan's coffee order and said that was it. I knew if I ordered him food of any sort that all of those filled donuts would be coming with me and that gorgeous muffin probably wouldn't even make it out of the parking lot. I can now say I am an emotional eater. Everyone eats or binges, don't say you don't because you do, for some reason whether it's good or bad. With everything going in our family and seeing the toll this situation is taking on everyone, I just wanted to E-A-T! But thanks to all of you and my friends at Fit World, I did not! I hopped right into the car unwrapped my Myoplex Bar-devoured, sped home, and dropped the coffee off and went straight to Fit World for Kick N Abs w/Lea AKA Sgt. Slaughter LOL.
I was so happy when I walked in to see Ms. Cynthia and I wish I wasn't feeling so rotten so I could've returned the front desk staff's enthusiastic welcome. Side Note-sorry Front Desk Staff- I heart you and you are all FABU!
If you want to have Fit World be the best part of your day EVERYDAY, like they are for me, check this out:
Go to http://www.fitworldri.com/freeTrial.html and print your coupon today!!!
Class today was so amazing. Lea must've sensed that I needed a dose of JT, she had us punching away to the sweet sounds of his sexy voice. Who wants JT eye candy?!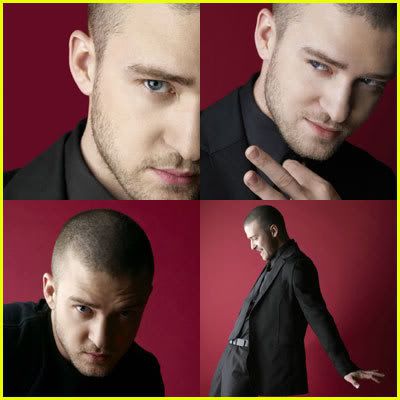 There ya go!
Anyway, Lea had us sweating with in seconds….love that! She also has Monday night classes for you working GGH'ers who can't join me in the AM! Go check it out!
No fun activities to report today, the roofers are here this week finishing up. That stinks because it's so nice out :(. BUT, Zachary and I are going to head out before his dinner and put in some park time and swing through Target for his snacks! So that should be fun.
Not sure what I will be munching on dinner wise…..lunch was good though! I repeated exactly what I had yesterday because I loved it so much!!! I will re-post the recipe in case you missed yesterday's!
Tuna and Spinach Salad with home made pita chips!!!
Tuna:
-1 can Albacore tuna in water
-Oregano
-Sea salt
-Newman's Own Basil Vinaigrette
Combine all goodies in bowl, mixing well to taste, place on top of 2 cups fresh baby spinach
Pita Chips:
-3 small Whole Foods Organic Pitas (sliced into small triangles)
-Olive Oil
-Sea Salt
-Italian Seasoning
Heat Olive Oil in large "frying" pan, place pita triangles in hot oil and allow to "fry" on each side. Once golden brown remove and plate. Sprinkle Italian Seasoning and Sea Salt while chips are hot! Allow to cool thoroughly and enjoy!!
So quick and easy!! So filling and healthy.
Now I think I will work on the cook book for a bit, please continue to send recipes to tera@girlgonehealthy.com
Have a wonderful Monday friends!
Friendly Reminders:
Follow Girl Gone Healthy & Fit World on Twitter and Facebook!!!!
Amazing Grass-coupon has become available again enter HEALTHY at check out, only when going through the GGH site though! Click on the Amazing Grass jug to the right.
Mix My Granola- FREE shipping! You create it, you mix it,it's all about YOU! It's so cheap and with FREE shipping why not try it! Plus, they send you a $3 off coupon with your order if you order NOW!