Hey it's Tuesday!
I personally adore Tuesday…..because it's ZUM-Day!!!
I LOVE Zumba! It's as close to dance class as I can get. It feels so good to re-connect with that part of my past. Dance was my everything, my passion, and to be able to let go and just dance is so freeing. If you want to find a class that free's you then you need to print out the AWESOME pass below!
Check out www.fitworldri.com and print out your Free 3 Day Trial Pass! Tell them Girl Gone Healthy sent ya!
Meet me for Spin this Thursday, guaranteed calorie burn!
To re-fuel after my Zumba sweat fest I enjoyed a Gingerbread Chai Latte and a scrumptious Apple Walnut Muffin! (recipes for both are searchable on www.girlgonehealthy.com)
We had quite the afternoon. Zachary had some appointments this afternoon, we had errands to run, and I had TONS of emails to go through. If I haven't responded to you yet, I'm getting there! The GGH love line is jam packed this week! I love reading emails from you all, please keep sending them. Even just the emails that simply say hey or just dropping a line to say great post, that keeps me going.
Thank you all, and I will write you back…..I PROMISE!
(I thought this picture was to cool not to use!)
To unwind from my crazy busy day I made a super refreshing, super delish Spinach and Sprouts Salad!
Girl Gone Healthy Spinach and Sprouts Salad:
-3 cups fresh baby spinach
-1 cup fresh bean sprouts
-1/4 cup chopped walnuts
-1/4 cup grated Mozzarella cheese
-drizzle of Organic Balsamic Vinagrette
Combine all goodies in large dish/bowl and drizzle with vinagrette. ENJOY!
So awesome!
Ok so who wants to know if they won the PROBAR fruition giveaway?!!
Let's re-cap the AMAZING Prize!
Our friends at PROBAR want to give one lucky GGH'er a Fruition Sampler Pack! That's 3 bars of each flavor, totaling 12 bars. WOW!!!
fruition™ is the latest addition to the PROBAR family. This fruit-based superfood snack bar is designed to be satisfying on-the-go without the extra fat and calories. fruition is the marriage of oats, chiaseeds, and cashews in 4 mouth-watering real fruit flavors.
And the winner is……………………………………….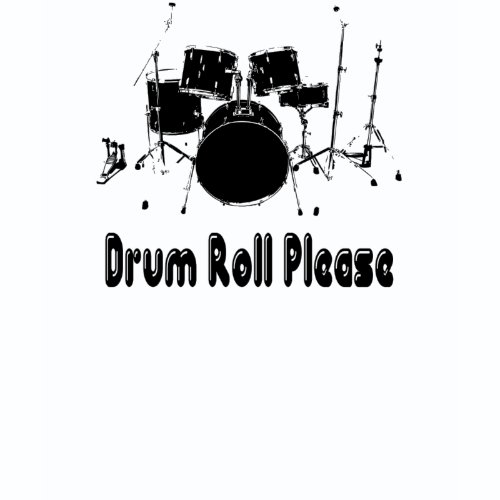 Jennifer Robb Lewis!!!!!!!!!!!!!!!!! Read what Jennifer is Thankful for!
Hey Probar!
Girl Gone Healthy sent me… I'm thankful for loving myself again! It's been a long bumpy path, but I've "woken up" and realize I'm worth the time and effort it takes to eat well, work out and have good mental health. Cheers!
CONGRATS!! Email me your mailing address so that I may fwd it to PROBAR! Email to: girlgonehealthy@hotmail.com Subject: PROBAR
YAY!
I'm going to close tonight with the Girl Gone Healthy T-Shirt info!
If you'd like a Girl Gone Healthy T-Shirt please email me at: girlgonehealthy@hotmail.com with your size, the color you'd like, and how you would like to pay. You can mail a check/cash directly to me or use Pay Pal but I need to know your payment form so I can mark it on my list. I will contact you as soon as the order is placed to send payment! ALL ORDERS MUST BE IN BY NEXT MONDAY!
It will take around 2 weeks for the shirts to get to me due to the Holidays, so order ASAP!
(Again no lines!)
The sizes are Small, Medium, Large, XL and you can choose white or grey.
Pricing:
White: $10
Grey:$12
I hope you all have a wonderful Wednesday!
Sweet Dreams!
SPONSOR fellow GGH'er Meghan!
Fit World Member, and GGH Fan, Meghan McKiernan has signed up for the Leukemia and Lymphoma Society Team In Training to run a Triathlon this July in New York!!! The Team in Training is the world's first, and largest charity sports training
program. It is dedicated to funding blood cancer research and providing education and patient services. The Team has invested more than $680 million in research since 1949 – over $69 million in 2009 alone. As a member, Meghan will be partnered with someone who is currently fighting the disease, and will compete in his or her name.
UMMMMM WOW! She needs to raise $3,000 friends!!! This is a GREAT cause! Please Follow the link, pass it on, and DONATE!!!
http://pages.teamintraining.org/ri/nyctri10/mmckier1tn
Help Her Out!!!
DON'T FORGET:
Cook book recipe submissions: I am starting to work on the GGH/Brain Cancer Research Cook Book again. Email me any fun, fresh, healthy recipes that you would love to have published. Your name will be next to your recipe and a portion of the sales profits will go towards GBM Brain Cancer Research in my Father In Law's name.
Friendly Reminders:
Follow Girl Gone Healthy & Fit World on Twitter and Facebook!!!!
To Follow Jordan: http://twitter.com/jordanknight
To Follow Ellen: http://twitter.com/theellenshow
To Become A Fan of Ellen on Facebook: http://www.facebook.com/home.php#/ellentv?ref=ts
To Follow GGH on Twitter: http://twitter.com/GirlGoneHealthy
To Follow Fit World on Twitter: http://twitter.com/FitWorld
To Become A Fan of GGH on Facebook: http://www.facebook.com/home.php#/pages/Girl-Gone-Healthy/96848354322?ref=ts
Amazing Grass-coupon has become available again enter HEALTHY123 at check out, only when going through the GGH site though! Click on the Amazing Grass jug to the right.