Ahhhhhh and Good Afternoon……..
That was a sigh at the beginning and not a scream BTW 😉
I went to Power Yoga with instructor Gary at Fit World
 this morning. I have to say I was a little nervous. I have taken actual Pilates classes, even before Lori's at Fit World, and I have been a dancer all my life but something about going to an actual Yoga class outside of my living room via Fit Tv really scared me. You always see on TV and in movies that the "main girls" are always chatting it up in Yoga, or someone is breaking wind (I thought that would be me that's why I mention it), or the instructor just thinks you can automatically put your foot behind your head while walking through the door. Needless to say all of my hang up' were wiped away as soon as Gary came over to talk with me. He greeted EVERY SINGLE PERSON as they came in, and after I was settled he came over to me (and my cute little purple Yoga mat) and introduced himself and asked what level of Yoga I was at. I told him I had only done Pilates and some light/basic Yoga in my living room. He totally eased my fears and said that it would be fine and that he would take it slow. We had a full class and I was happy to see other beginners. From the minute he started to the very end I was loving it. I'm flexible, but boy I am REALLY flexible now and the deep breathing had me so relaxed and in tune to my body. I wanted to come straight home and nap LOL, in a perfect world I would've been able to, but I live in Terastonia so we don't do naps here ;). The class flowed so nicely and there were people at all levels which was really great because I was able to see what I could eventually work into. I'm not sore but my muscles are feeling the effects of the stretching. Guys please go check Fit World out and take a class with Gary! He is like a warm cup of soup, like a warm blanket on a chilly Fall night, he's just…..Gary. He is there on Saturday mornings and Tuesday nights…..so don't say you can't make it or don't have time, do this for yourself.
That's the best thing about the new facility that's coming, Mom's you can make time! They will have child care in a room designed by a local Cranston preschool/daycare. There will be a sauna, classes running ALL day and into the evening to accommodate every one's schedule. You really need to go down and take advantage, of what I like to call, the crappy gym price that will transfer into a brand new state of the art facility. No other gym will be like Fit World of Cranston. I GUARANTEE it!
After class I lazily came home to my boys running around the front yard. Needless to say I was pulled right out of my nap mode and into Super WOMAN, able to change diapers while simultaneously folding 3 baskets of clothes! All while maintaining perfectly straight hair and never smudging my lip gloss ;).
I finally wrangled them in and put said boys into their corners, little one came with me to clean up his room and Daddy went to shower up and go do his morning errands. Zachary is quietly napping now and I'm sipping a Strawberry Serenity Kombucha! Yummo! Not sure what I will nibble for lunch since I think we may head out for the afternoon and enjoy the SUN!!!!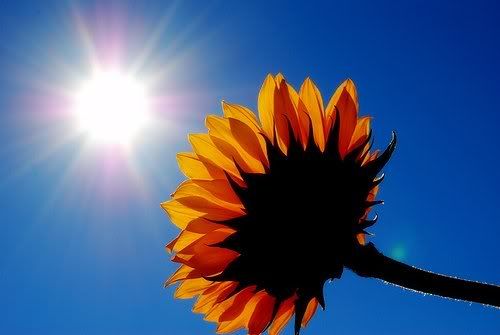 I am thinking of an Oikos to tide me over though! After that the Bow Pose (which I can proudly say that I CAN do) I deserve it!
I shall let you know how the afternoon turns out! Have a wonderful Saturday everyone and remember to snack often but healthy and DRINK DRINK DRINK that water!!! It's warm out there! And while you're at it send in those recipes for my Father In Law's Brain Cancer Cook Book!!!!
Go to http://www.fitworldri.com/freeTrial.html and print your coupon today!!!
Friendly Reminders:
Follow Girl Gone Healthy & Fit World on Twitter and Facebook!!!!
Amazing Grass-coupon has become available again enter HEALTHY at check out, only when going through the GGH site though! Click on the Amazing Grass jug to the right.
Mix My Granola- FREE shipping! You create it, you mix it,it's all about YOU! It's so cheap and with FREE shipping why not try it! Plus, they send you a $3 off coupon with your order if you order NOW!