Happy New Year!
I hope each of you had a wonderful and safe night. May 2010 bring you health, wealth, and happiness! Thank you to each of you for making Girl Gone Healthy a success in 2009, and I can't wait to begin 2010 with all of you. CHEERS!
We had a really nice, quiet New Year's. It was probably one of the most fun NYE's I have had in a while. Good food, great company, good wine, and some Texas Hold 'Em poker. Great night!
But let's get down to BUSINESS! Today was Day 1 of Pledge 20! How did everyone do? Were you prepared today? Did you already fall off the wagon? Don't fib, I saw some of your Tweets on Twitter in regards to food consumed today….hmmmm mmmm. I'm watchin' ya ;)! I was prepared! I knew I needed everything in line or I would just put it off. Not to mention I have put in some serious time at Fit World everyday since Saturday. Today was the first day I didn't go there to work out, but I felt guilty so I ran a mile on the tready down stairs and I cleaned like a feign. So it wasn't a total off day I guess. I also consumed tons of water today….I think I might float away. In addition to water I made sure that I ate really clean today! Once you get your body in that healthy light feeling mood it's so easy to stay on track!
Breakfast: Egg white omelet-cheese, bacon, bits, green onions 1/4 cup egg whites
It's safe to say that I have become obsessed with this breakfast while waiting on my Amazing Grass order to come in hehehehe!
Snack: 100 Calorie pack of Mr Salty Chocolate covered pretzles….YOWZA! LOVE THESE!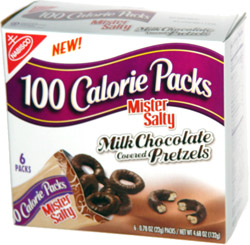 Lunch: Pear Walnut Salad w/ Balsamic Vin drizzle-1 pear sliced, 1 package 100 calorie Emerald walnuts, fresh baby spinach, Balsamic Vin, Gorgonzola cheese crumbles
Snack: 90 calorie Granola bar, chocolate chip flavor
Dinner: Salmon, roasted asparagus, salad with grape balsamic dressing!
Salmon: baked at 400 for 35 minutes, drizzled with EVOO, pinch each of sea salt and black pepper before baking
Salad: mixed greens and Parmesan cheese sprinkles
Dressing: 1/4 cup EVOO, juice of 1 lemon, 2 tsp sugar free grape jelly, 1 tsp basil, 1 tsp sea salt, 1 tsp black pepper, splash of balsamic vin-shake together drizzle over greens
Asparagus- place clean veggies on foil lined baking sheet, spray with I Can't Believe It's Not Butter, pinch each slat/pepper roast in 400 degree oven for 15 minutes
YUMMY!!!!!!!!!!!!!!!!!!!!!!!!!!!!!!!!!!! Washed everything down with an ice cold glass of water. Very tasty.
If you came up with a tasty snack or had a really great work out, share it! Email me at: girlgonehealthy@hotmail.com Hope to hear from you soon!
I think I will sign off for now, we didn't go to bed until 2 am and I have lot's of laundry to fold :(. Busy day planned tomorrow too! Errands and fun with the boys during the day, and then seeing Hairspray tomorrow night at MGM Grand casino in CT with the ladies!!
Again I wish you all a very Happy New Year! XO's!!!!
Join Fit World of Cranston for $0 down and $29 a month!!! That's a $1 a day to change your life!  Check out http://www.fitworldri.com/ for more details!