Hump Day!!!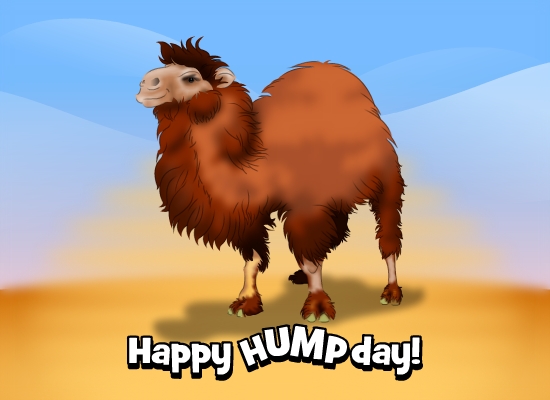 Oh the middle of the week….where falling off the wagon seems to be the answer because your week is dragging, your job is lame, your kids think your house is a barn, and if your husband leaves dirty socks right at the edge of the hamper just one more time you're gonna…..SNAP!
Sound familiar….or look familar for that matter LOL?! I'm here to remind you that we all have those days, you're not alone! Unfortunately those days are a part of life, but we don't have to let them get the best of us. For instance today at Target every single person that could possibly make me mad by doing the smallest thing was there. I mean come on…is was like a PI$$ Tera Off Convention. I finally had to whip the carriage around and go in the complete opposite direction, all the while taking many many many deep breaths. I was even talking out loud to myself, calming myself down. It must've been funny because Zachary was just staring at me, oh and he was giggling. He began mumbling under his breath and breathing too, that just made me smile and I realized that allowing these strangers to ruin my day was so stupid. Then I came home to the dirty socks….the breathing and chanting began again, LOL. So it's a vicious cycle, but we have the power and the choice to stop and allow ourselves to step back and B-R-E-A-T-H-E. Don't throw away all of your hard work just because of one bump in the road, instead put your muddin' tires on and trudge on through!
So tonight's Turkey Talk is going to focus on my personal favorite part of the Holidays, SWEETS-DESSERTS-PIE for goodness sake!
I will give you the jaw dropping facts on some of the most popular treats served year after year. I guarantee after seeing some of these stats you'll steer clear! (These are all per serving stats)
Mrs. Smith's Pumpkin Pie:
300 calories, 42 carbs, 13 grams of fat, 22 grams of sugar
Mrs. Smith's Apple Pie:
290 calories, 40 carbs, 14 grams of fat, 22 grams of sugar
Pumpkin Cheesecake: (basic recipe)
410 calories, 39 carbs, 26 grams of fat, 33 grams of sugar
Brownies:
180 calories, 24 carbs, 9 grams of fat, 15 grams of sugar
I think that covers your basics, right? Lord only knows whats in Aunt Mildred's 30 year old Carrot Cake recipe…I mean the cake has 12 layers and that's on a holiday! Imagine if she baked it for a wedding LOL.
So what do you do about the Sweet Temptations? Simple, bring dessert! If you are going to someone elses house for Turkey Day prepare and share a dessert you KNOW you can eat. If you're the hosting house then it's even easier because you are already in control of the ingredients for every dish. You can make a decadent eye appealing dessert that's just as tasty as Aunt Mildred's confectioner sugar heart attack waiting to happen. I will post one of my most FAVORITE family desserts that I have GGH'ed. This has been a staple at many a family gathering on my side of the family and I'm proud to share it with my hubby's family. Enjoy!
Girl Gone Healthy Four Layer Delight:
1 c. wheat flour
1 stick butter, melted ( I use the I Can't Believe It's Not Butter sticks for baking)
1/2-1 c. chopped pecans
1 lg. container Fat Free or Sugar Free Cool Whip
1 c. instant fat free vanilla pudding powder (you'll need 2 boxes to measure out 1 cup)
1 (8 oz.) pkg. fat free cream cheese
1 (3 oz.) pkg. instant fat free chocolate pudding
1 (3 oz.) pkg. instant fat free French vanilla pudding
 Mix ingredients for crust together and spread into a 9 1/2 x 13 inch pan. Bake 20 minutes at 350 degrees. Cool. -Make sure to cool!!
In a bowl, mix 1 cup Cool Whip, 1 cup vanilla pudding powder and cream cheese; spread over cool crust. Mix chocolate and French Vanilla pudding mixes in separate bowls according to package directions allow puddings to set for a few minutes. Carefully spread the chocolate pudding over the cream cheese layer, next carefully spread the French vanilla pudding over the top of the chocolate trying not to swirl them together. Lastly, top everything off with remaining Cool Whip. (GGH Note- when making your puddings use Light Soy Milk or Skim Milk. Also making this the night before and allowing to sit in fridge over night makes it taste 10 times better!)
To close out tonight I think we will do a give away!!!
Our friends at PROBAR want to give one lucky GGH'er a Fruition Sampler Pack! That's 3 bars of each flavor, totaling 12 bars. WOW!!!
fruition™ is the latest addition to the PROBAR family. This fruit-based superfood snack bar is designed to be satisfying on-the-go without the extra fat and calories. fruitionis the marriage of oats, chiaseeds, and cashews in 4 mouth-watering real fruit flavors.
Um….YUM! To win these delish bars you just have to Follow them on Twitter or Facebook, be sure to tell them Girl Gone Healthy sent ya,  AND….You must tell them what you are Thankful For!
Simply Tweet that I sent ya and what you are Thankful for this Thanksgiving! You may also write on their Facebook Wall, just be sure to mention GGH there too!
So easy to win right? The Lovelies at ProBar will choose a winner!
Here are your links to win!!!
http://www.facebook.com/home.php#/theprobar
So go enter!!!!!
Allrighty my Nog Chai Tea Latte is calling! See ya tomorrow!
Check out www.fitworldri.com and print out your Free 3 Day Trial Pass! Tell them Girl Gone Healthy sent ya!
Time to refresh your memory on some GGH projects we have going on and let ya in on my newest venture/idea!
1.) GGH Inspirational Card Mailing: I want to start this ASAP, if you want to be involved email me your MAILING address by Wednesday Night!
2.) Cook book recipe submissions: I am starting to work on the GGH/Brain Cancer Research Cook Book again. Email me any fun, fresh, healthy recipes that you would love to have published. Your name will be next to your recipe and a portion of the sales profits will go towards GBM Brain Cancer Research in my Father In Law's name.
3.) Wellsphere People's Choice Healthy Blogger Awards: Voting is open until December 15th! Please VOTE everyday, follow this link: http://www.wellsphere.com/girlgonehealthy-profile/158987
Ok so now for yet another project I would like to tackle on top of everything above and trying to get on Ellen…..
I would love to start a monthly Girl Gone Healthy Impact Award. You guys as GGH Nation will nominate a woman in your community, on the web, in your gym etc…that is making a healthy impact and difference in the lives of others. If you guys would be interested let me know and we will start it in December.
Thanks so much for reading and for your support as always.
Friendly Reminders:
Follow Girl Gone Healthy & Fit World on Twitter and Facebook!!!!
To Follow Jordan: http://twitter.com/jordanknight
To Follow Ellen: http://twitter.com/theellenshow
To Become A Fan of Ellen on Facebook: http://www.facebook.com/home.php#/ellentv?ref=ts
To Follow GGH on Twitter: http://twitter.com/GirlGoneHealthy
To Follow Fit World on Twitter: http://twitter.com/FitWorld
To Become A Fan of GGH on Facebook: http://www.facebook.com/home.php#/pages/Girl-Gone-Healthy/96848354322?ref=ts
Amazing Grass-coupon has become available again enter HEALTHY123 at check out, only when going through the GGH site though! Click on the Amazing Grass jug to the right.
Mix My Granola– FREE shipping! You create it, you mix it,it's all about YOU! It's so cheap and with FREE shipping why not try it! Plus, they send you a $3 off coupon with your order if you order NOW! PLUS they added TRAIL MIX!!!!!!