Evening!
No pun intended, but …….Let's Just Get Into The THICK Of It!
It has been proposed that we need to discuss the challenge of loose flabby skin during the weight loss journey. I first want to point out that in NO way am I medically certified, the statements I provide are merely thoughts and from my own personal experience. Should loose/flabby skin truly be a challenge I encourage you to see your medical provider. OK, with that being said let's have some fun with FLAB!
Even with out being overweight most women are unhappy with some flabby portion of their body. Whether be the arms, thighs, or the dreaded tummy. And most of us who have been heavy or are still heavy are unhappy with all of those regions. Before I became pregnant with Zac I was heavy, but the top portion of my belly (from under my breasts to my belly button) was relatively flat. I had always had the under belly flab. My arms were flabby but it was flab on top of muscle from years of dance, and the same was true with my thighs. Thank goodness for the gorgeous curvy girls such as Beyonce and Kim Kardashian showing the world that thick can be beautiful and healthy!
I have always been the most embarrassed or unhappy with my belly and after having Zac it was just out of control. Unfortunately I didn't begin trying to control it until December 22, 2008 when he was 9 months old. So my belly sat super stretched for all of those months. While I'm proud to say I don't have stretch marks, don't ask me how I don't the two chunks of flab are my biggest challenges. I rock it out in the gym weekly, I do Kickboxing, Zumba, Pilates, Yoga, weights, cardio, and crunches but it still remains. I know that even with this last 15 pounds I'd like to drop it will still be there a tad bit. So, what can I do to combat this? A couple of things actually!
1.) I'm OK with knowing I may never wear a bikini……fine, I'll look just a smokin hot in a sexy black one piece, killer tan, amazing eye make up and killer heels.
2.) I can wear things like the Yummie Tummie Tank! Best $60 investment ever!!! It looks like a normal tank and no one knows (well they do now) that I'm wearing a slimming garment! I L-O-V-E this product!! Check out their website: (this link should take you to the tank!) http://www.yummietummie.com/yummie-tummie-tank-tops-regular.html#
3.) Continue going to the gym! It may be a slow process because I was so heavy and stretched but it will continue to go down if I work at it. You have to nurture it, use cocoa butter lotion and work those abs! Use the ab ball, and don't be afraid to use the ab machines out in the gym area!
This ball can be your best friend! Just Google all of the amazing exercises you can do with it! Plus you can tone way more than just the belly! Legs, arms, thighs it's endless!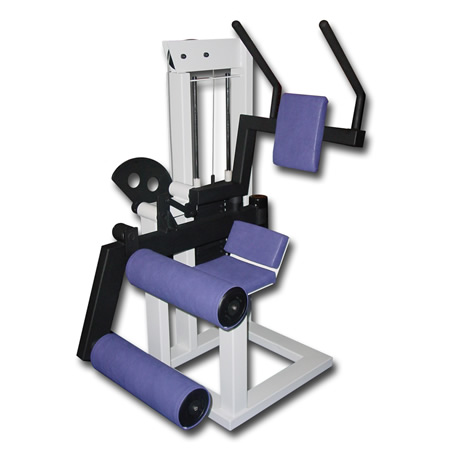 Typical ab machine. Looks scary, hell of a work out! You'll work your entire core in one sitting.
4.) Use the WEIGHTS! You can't lose fat by doing Cardio alone. You must resistance train and incorporate weights to build muscle. Muscle EATS fat!
I will close out my soap box speech on weights for women with a few facts:
-Help raise your metabolism.
-Muscle burns more calories than fat, so the more muscle you have, the more calories you'll burn all day long.
-Make you stronger and increase muscular endurance
-Help you avoid injuries
-Increase your confidence and self-esteem
-Improve coordination and balance
So just by going to the gym or purchasing a few light weights for at home you can build a whole new you from the inside out.
So to sum up: Is that flab from being heavy for so long going to just melt away…..for some YES….for others no, you like me will have to work at it and use the tools necessary to make it happen. If you have severely loose skin you need to see you medical provider. They will direct you as far as if surgery will be needed to remove it.
OK, onto the last part……UNDER WEAR!!!!
Most of us would like to wear this everyday……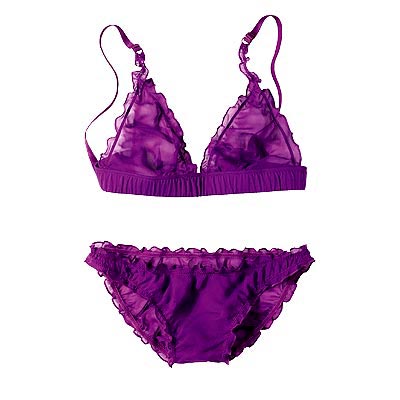 But be serious ladies, don't lie, most of us wear this….
However, there is hope for a great in between and the first step to feeling sexier in your new body is NEW UNDIES! I know I have touched on this before but i can't tell ya what a difference properly fitting underwear makes. Plus, when going to the gym and doing classes like Spin or Kickboxing those sexy silky little numbers aint gonna cut it.
The Yummie Tummie site I mentioned above also has some great foundation undies too, check them out. Once you put on a nice comfy, well fitting pair of undies that stay in place ALL DAY you will look and feel so much better. So go find the brand that works for you and have a shopping spree!
I have my everyday's/gym approved:
My sassy, flirty, love them with jeans:
And the specials ;):
So go shop and free your BOO-TAY! LOL
I hope this post was fun and insightful. Should you have any more questions, comments, thoughts whatever….send them to tera@girlgonehealthy.com or girlgonehealthy@hotmail.com
I hope everyone has a wonderful night!!!
Cheers! Making a Bailey's on the rocks…..because I can 😉
Don't forget to check out www.fitworldri.com and print out a Free Trial Pass! Tell them Girl Gone Healthy sent ya!
Friendly Reminders:
Follow Girl Gone Healthy & Fit World on Twitter and Facebook!!!!
To Follow Jordan: http://twitter.com/jordanknight
To Follow Ellen: http://twitter.com/theellenshow
To Become A Fan of Ellen on Facebook: http://www.facebook.com/home.php#/ellentv?ref=ts
To Follow GGH on Twitter: http://twitter.com/GirlGoneHealthy
To Follow Fit World on Twitter: http://twitter.com/FitWorld
To Become A Fan of GGH on Facebook: http://www.facebook.com/home.php#/pages/Girl-Gone-Healthy/96848354322?ref=ts
Amazing Grass-coupon has become available again enter HEALTHY123 at check out, only when going through the GGH site though! Click on the Amazing Grass jug to the right.
Mix My Granola– FREE shipping! You create it, you mix it,it's all about YOU! It's so cheap and with FREE shipping why not try it! Plus, they send you a $3 off coupon with your order if you order NOW! PLUS they added TRAIL MIX!!!!!!