Good Evening!
I hope everyone had a great day! Whether you were celebrating Thanksgiving, Columbus Day, or just Monday I hope that it is was wonderful. I can't believe I am already on Day 50 of my Ellen challenge. I have to tell ya I really thought she would've discovered me by now and booked me for her show. So far all I have received is an email saying Thank You for expressing interest in the show. Talk about frustrating. But I can't give up, I have 50 more days and about 15 to  20 more pounds to lose. Head up and full steam ahead!
Now on to YOUR Challenge! Day 5 and it's our first Monday! Monday is a horrible word in the world of weight loss. You always here "I'll start Monday" …….how many times have you said those very words only to set yourself up for failure. That's why I started the Challenge mid week and spontaneously. I really feel that there wouldn't be as many of you participating if today had been Day 1. I'm so proud of all of you, and you're doing super!
In the past few posts we have discussed foundation garments for working out, grocery shopping, snacking, and now we will go over the last phase to really set you on your way. I feared doing this but once it was done I had no choice but to go full steam ahead. We are going to clean house friends! I'm not talking about just cleaning out the pantry, fridge, and freezer but the whole house including the closet and under wear drawer! Oh yea I went there! Let's go!!!
Let's start with the obvious….the pantry, fridge and freezer!
First, you should NOT have anything that remotely resembles snacks you would serve at a slumber party! Ex: anything Frito Lay, Pringles, Ben & Jerry's, Blue Bell Ice Cream, spray cheese in a can, crackers, candy, Little Debbie snacks, Drake's……anything that you could eat as a snack when you were 15 and it didn't go straight to your thighs/butt/belly or all 3 just from touching the package. Get rid of it, NOW! Do not try and reason with yourself and say i can't throw it away that's like throwing away money. I'll tell ya what's like throwing away money; having to pay the insane medical bills from having to go on cholesterol meds, blood pressure meds, or just having a pre mature heart attack. Did you know that women are more likely to have heart attacks then men!!!!! That's insane, don't set yourself up to be a medical mess. I had to have my gallbladder emergency removed and I still continued to eat terribly…..DON"T DO IT!!!!
Second, after you toss everything go do a shopping using the tips from last night and replenish that way you have great choices right there. Have you ever heard the phrase "Out of sight out of mind" so true! If it's not there you can't eat it! I'm not saying you wont be tempted, you will but if your cupboards are stocked with good snacks and healthy foods then there will be something you can find to hit the spot.
Last, if you are one of those people who put candy dishes out year round, on holidays, or for no reason at all…..STOP IT! Who's gonna end up eating it?! YOU ARE!!! My mother in law is a huge fan of the candy dish…..she fills it up and I walk through and throw it out. That's just like a flashing sign saying "EAT ME EAT ME EAT ME"  NOOOOOOOO don't get off track with dumb things like the candy dish. Same thing at the office, suggest they remove it because it's not healthy or refill it with something like sugar free mints eventually it will phase out. But in the house no no no no no!
Now that your cupboards/fridge are free of junk and filled with healthy yummies let's move on!
OK you are going to think I'm nuts! Really you are, but you guys read to see what I'm going to say next and if you know me personally you will know that I really did do this and it worked for ME. It may not work for you, but after starting and failing so many times this time was completely different. Totally out of the box! Let's have some fun….plus you get to drink wine!
We are heading for the closet!!!! So grab some trash bags and a nice bottle of wine….this is gonna be hard for some of you!
It's time to say goodbye to the old you and get ready to bring in the new! Grab a friend who will be honest with you and have a fashion show. If something is to tight but still wearable and fashionable hang it in the back of the closet in the "I will get to you" section. If something is just worn out and to big or doesn't fit appropriately at all……TOSS IT IN THE BAG! Make a donation pile and put the no no's in there and have the friend drop them at your local clothing shelter or clothing drop so you wont be tempted to dig through the bag. You may be stuck with only a few items but trust me, the cleansing feeling of knowing that your "fat" jeans are gone and you better get going to fit into those other jeans is all the fire you will need. Start looking at clothes that are out of the box for you. Know what you want the new you to dress like ahead of time so you have yet another incentive. I went and bought a pair of size 10 jeans from American Eagle and hung them at the front of my closet so i had to look at them everyday. Talk about wanting something! I went from a 22/24 to a 10/12 and I touched those jeans EVERYDAY. You don't have to go that far but do something that works for you.
Next, I will apologize in advance if this happens to upset or offend anyone. However, I really feel like this helped me tremendously. Pull out pictures of your self and look at how you have changed. I actually took a picture of myself at my heaviest and hung it on my fridge. If I even wanted to eat when I was bored, even though it was healthy food, one look at the picture and that was all I needed. This may sound harsh and by no means do you ever have to do anything I say, it's just merely what worked for me.
After the closet hit up the underwear drawer. Toss out the undies that don't fit. Crazy I know but it's nuts what a good bra and a great fitting pair of undies will do for ya!
So now you are all set! You know what to wear to the gym, you know how to shop and that snacking is ok in moderation and when ever it is convenient for you, and you know what you need to get rid of. I hope these last few posts have helped you all in some way. Again, I can't tell you enough how proud I am of all of you and I know we will be the hottest group of ladies this Holiday Season!
Have a great night friends! See you in the morning! I will be attending Zumba at 9:30am at Fit World if you want to join me!
Good Night!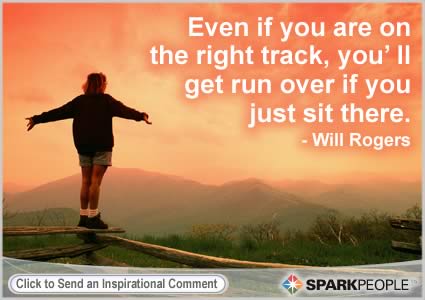 Friendly Reminders:
Follow Girl Gone Healthy & Fit World on Twitter and Facebook!!!!
To Follow Jordan: http://twitter.com/jordanknight
To Follow Ellen: http://twitter.com/theellenshow
To Become A Fan of Ellen on Facebook: http://www.facebook.com/home.php#/ellentv?ref=ts
To Follow GGH on Twitter: http://twitter.com/GirlGoneHealthy
To Follow Fit World on Twitter: http://twitter.com/FitWorld
To Become A Fan of GGH on Facebook: http://www.facebook.com/home.php#/pages/Girl-Gone-Healthy/96848354322?ref=ts
Amazing Grass-coupon has become available again enter HEALTHY123 at check out, only when going through the GGH site though! Click on the Amazing Grass jug to the right.
Mix My Granola– FREE shipping! You create it, you mix it,it's all about YOU! It's so cheap and with FREE shipping why not try it! Plus, they send you a $3 off coupon with your order if you order NOW! PLUS they added TRAIL MIX!!!!!!