Ohhhhhhh Canada…….I'm singing by the way……LOL
So Girl Gone Healthy has gone International and Canada is loving some GGH! (and GGH loves Canada 😉 )
As many of you know this weekend is Canadian Thanksgiving, YAY! They celebrate Thanksgiving over the course of three days, that's a lot of turkey. Canada also celebrates Thanksgiving for different reasons than Americans……yes a history lesson is in store!
Canadian Thanksgiving is a time of thanks for a wonderful and plentiful Harvest Season, where as America celebrates Thanksgiving in remembrance of the Pilgrims and settling the New World. BAM! Healthy and smart……JUST KIDDING ;).
This post is dedicated to Canadian Thanksgiving eating tips, tasty recipes, and how to politely refuse the second piece of pie!
First, since your celebration is spread through out the weekend you have to remember moderation and pace yourself. You can certainly enjoy yourself and eat the foods that you enjoy and are traditional. Try these tips when "loading" your plate.
-PORTION CONTROL on carbs/starches. Ex: sweet potato, mashed potato etc… only eat the size of your hand. I know sounds weird and you Weight Watcher's lovers know this trick. It works in these situations though. Try and choose one starch and stick with it. Don't double up, and remember corn is a starchy veggie so go easy.
-Turkey: Stick with 1 to 2 decent sized slices. Turkey can be fatty and most cooks tend to baste with oil based or grease based juices. Do NOT eat the skin, I repeat DO NOT eat the skin!! If you love dark meat make sure it's fatty free, the white meat is fine just don't over load.
Bread- Try to steer clear, it will fill you up quick and make you hungry again faster. Have one roll if you must, but remember they are empty carbs and you know you want pie ;).
Alchol- Sugar sugar sugar, limit to one glass of wine, one beer, one cocktail. I have said it before, the more you drink the more you eat! Plus if your tipsy you make bad food choices…..and you will feel guilty later-NOT WORTH THE EXTRA BOOZE!
Desert: My fave portion! If there is every kind of pie you adore included in the spread make up what I call the sampler! Take the pie piece ends The tip of the triangle, not the wide end) of each and that way you get to sample all of the delicious goodies with out eating 6 or more huge pieces. Add a dollop of LIGHT cool whip if available, 2 tablespoons is only 20 calories.
Also, load your plate with fresh veggies or side dishes that are steamed or baked. Watch things that are creamed….lot's of sodium and carbs. Don't be afraid to ask what something was cooked in or pass on something. Remember you are making a lifestyle change and situations like holidays are the perfect practice. I decided to start my journey on December 22, 2 days before my family's yearly eating binge. I was so proud that even 2 days in to my journey I only had salad, tons of veggies, no alcohol, a tiny pie end, grilled chicken and mushrooms and absolutely NO fresh baked rolls with cinnamon honey butter….now that was hard!
I know you guys can do this, just don't go over board-stay focused- and just say no. Tell people what you're doing, that you are on a Challenge and on a mission to change your life. They will respect you and you may even inspire them.
Now onto some amazing recipes I found that are low sugar, some Vegetarian, and some Vegan! Enjoy! Check this link for more, but be wise to the calories!! http://www.recipezaar.com/recipes/thanksgiving,vegetarian?categ=262%2C169&ls=p
Scalloped Apples Ann
Ingredients
Directions
Preheat oven to 400 degrees Fahrenheit.

Peel, core and slice apples, put apples in a buttered shallow baking dish.

Add water.

Mix sugars, cinnamon and allspice.

Sprinkle over apples along with lemon juice, bread crumbs and nutmeg.

Dot with margarine.

Bake about 45 minutes until apples are soft. Serve warm or cold.
Collard Greens With Pecans (Vegan)
Ingredients
Directions
Wash and drain greens and tear into salad-size pieces.

Combine vinegar, honey, and mustard.

Heat oil in large skillet and add pecans. Pour in vinegar mix and cook, stirring often, about 5 minutes.

Stir in greens, cover, reduce heat, and cook about 5 more minutes, stirring occasionally and adding a little water if necessary.
Cabbage for Those Who Dislike Cabbage
Ingredients
Directions
In a large skillet, heat butter and oil over medium heat; add cabbage, garlic and brown sugar to pan.

Sauté until the cabbage is limp, about 5 minutes or so.

Reduce heat to medium-low and stir in vinegar.

Cook, stirring very often, for approximately 20 minutes; taste and if cabbage is too crunchy for you, continue to cook for a few more minutes.

Add salt and pepper to taste and serve.
Roasted Sweet Potato Fries
Ingredients
Directions
preheat oven 350°F.

place sweet potatoes on a baking tray in a single layer.

drizzle with olive oil.

sprinkle with montreal stake spice and salt.

bake or 30-45 min (each oven varies a little).

turning once.
Upside-Down Pineapple Sweet Potatoes
Ingredients
Directions
Preheat the oven to 350 degrees. Coat a 9″ round cake pan with cooking spray and set aside.

Rub the sweet potatoes with a few drops of oil or a touch of cooking spray. Place the potatoes on the oven rack and bake until they are soft when squeezed, 40-60 minutes. Remove the sweet potatoes and set aside until cool enough to handle.

Meanwhile, in a small saucepan over medium heat, melt the butter with the brown sugar. Pour the mixture into the prepared pan, tilting to coat the bottom evenly. Arrange six pineapple slices in a ring around the edge and one in the center of the pan.

Peel the potatoes and place the flesh in a mixing bowl. Mash roughly with a fork. Add the eggs, cinnamon, baking powder, salt and 5-6 grinds pepper, and whisk until well-blended. Spoon the mixture into the baking pan, spreading it evenly over the pineapple and smoothing the top. Tap the pan sharply on the countertop three or four times to knock out air bubbles.

Bake until the top looks dry and feels springy to the touch, 40 minutes. A knife inserted in the center should come out clean. Cool in the pan on a rack for 10 minutes. Run a knife around the side of the pan. Insert a serving plate over the pan and, holding the pan and the plate firmly with oven mitts, flip them so the potatoes drop on to the plate, pineapple side up. Lift off the pan. Serve warm.
I hope the tips and recipes help. You all have the power of control and choice. Just pace yourself and don't be afraid to say no.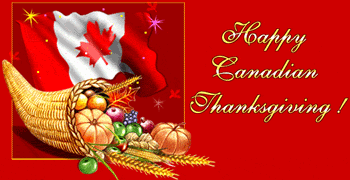 Let me know how the weekend goes and any left overs, send them my way ;).
We will do a left over post next week!
Have a great night!
DON'T FORGET TO MESSAGE ELLEN ON FACEBOOK AND TWITTER!!!!!!!!!
Friendly Reminders:
Follow Girl Gone Healthy & Fit World on Twitter and Facebook!!!!
To Follow Jordan: http://twitter.com/jordanknight
To Follow Ellen: http://twitter.com/theellenshow
To Become A Fan of Ellen on Facebook: http://www.facebook.com/home.php#/ellentv?ref=ts
To Follow GGH on Twitter: http://twitter.com/GirlGoneHealthy
To Follow Fit World on Twitter: http://twitter.com/FitWorld
To Become A Fan of GGH on Facebook: http://www.facebook.com/home.php#/pages/Girl-Gone-Healthy/96848354322?ref=ts
Amazing Grass-coupon has become available again enter HEALTHY123 at check out, only when going through the GGH site though! Click on the Amazing Grass jug to the right.
Mix My Granola– FREE shipping! You create it, you mix it,it's all about YOU! It's so cheap and with FREE shipping why not try it! Plus, they send you a $3 off coupon with your order if you order NOW! PLUS they added TRAIL MIX!!!!!!