Good Evening!!
I hope this post finds all of you well! Tonight's post is going to be a Q & A post/Dear Tera. I will discuss my oh so delish dinner first because I think you'll like it ;).
Chicken Fajita Pita's were on the menu tonight! I will give you the Goodie List and some Food Porn too ;).
– 1 large package chicken cutlets
-1 large yellow onion
-2 packages fajita seasoning
-pita pockets
-2% skim mexican flavored cheese for topping
Dice entire yellow onion and begin to sautee in large skillet coated with EVOO. While onion is warming take chicken cutlets and cube them into smaller pieces. (You want them to be small enough to spoon into the pitas, but large enough to be filling) Once cubed add to skillet with onions and allow chicken to cook through. Once chicken is done turn your skillet up to high heat and begin stirring chicken and onion mixture allowing the chicken to become golden and caramelized with the onions. Once golden turn heat down to medium and pour in fajita seasoning. (make seasoning according to package and use 1 to 2 packages depending on the amount of chicken) Allow chicken to simmer for a few minutes to warm up the seasoning. Once mixture has thickened and chicken is coated remove from heat and spoon chicken into pita pockets. Top with cheese and enjoy!
So tasty friends! And quick!
All right on to Dear Tera!!! I love being able to do these posts, and I hope you all don't mind me sharing your questions. We have some great one's and some funny one's, well to me they're funny and I'm sure you'll notice which one's I find comical.
Here we go!
Q: Do you really use Spinach in your shakes or are you making that part up?
A: This one is funny to me! YES, I really use Spinach. Fresh spinach in the yellow Ready Pac bag you can find in your produce section. I actually LOVE it!!
Q: Why don't you drink coffee or drink caffeinated soda?
A: Ok so I actually get this a lot. When I first began my journey I didn't have anything but water as far as beverages outside of my shakes. I slowly, like maybe 2 months ago had coffee. I can honestly say that I have had maybe 3 coffees and they have been made with skim milk and splenda. As for soda same thing, maybe 2 months ago and I have had only caffeine free Diet A & W Root Beer. I will link an article below which goes a little more in depth as to the adverse effects caffeine has on weight loss. One word ladies CORTISOL A K A Belly FAT. http://www.teeccino.com/weightloss.aspx
Q: What skin care products do you use?
A: I find this one funny too because I am not a fan of my skin LOL. But you asked so I will share! I have used the Clinique regimen for years and years now. I love it. However, I always had minor breakouts. BUT now that I don't have soda and coffee daily or all day I don't break out. I drink as much water as I can even if it's mixed in with Crystal Light. I do implement a scrub once a week too!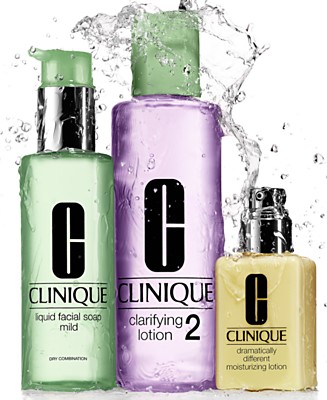 Q: Why can't everyone read the comments people leave you?
A: I created GGH as a "safe" zone for readers. Somewhere that readers can read the post for the day and have their own AH HA moment. Then if they choose to, they can safely discuss their moment without worrying about others posting disrespectful comments after them. GGH comments are only seen by me but should anyone want a comment shared please let me know and I will gladly post it! Please comment comment comment I love them!
Q: Do you really think you're going to get on Ellen in 100 days?
A: YES! Maybe not in 100 days but you will see me sitting in the chair!
I hope you guys enjoyed the Q & A for the week, I have received so many questions lately so maybe I will do another soon!
Tonight's Sweet Dream treat is by ME!!! I made a special Angel Food Cake that was yummy!
Simple idea guys! Store bought cake, cut the top off and set aside. To make the filling mix together 8 oz's whipped light cream cheese, 1 tbsp vanilla extract, and 3/4 cup chopped walnuts in small bowl and then spread mixture on bottom half of cake. Sprinkle with cinnamon and place the top of the cake back on. Using low fat cool whip "frost" entire cake covering everything. Sprinkle with cinnamon and place in fridge for 30 minutes to set whip! Cut and serve!!! YUMMY
Nite Nite
DON'T FORGET TO MESSAGE ELLEN ON FACEBOOK AND TWITTER!!!!!!!!!
Friendly Reminders:
Follow Girl Gone Healthy & Fit World on Twitter and Facebook!!!!
To Follow Jordan: http://twitter.com/jordanknight
To Follow Ellen: http://twitter.com/theellenshow
To Become A Fan of Ellen on Facebook: http://www.facebook.com/home.php#/ellentv?ref=ts
To Follow GGH on Twitter: http://twitter.com/GirlGoneHealthy
To Follow Fit World on Twitter: http://twitter.com/FitWorld
To Become A Fan of GGH on Facebook: http://www.facebook.com/home.php#/pages/Girl-Gone-Healthy/96848354322?ref=ts
Amazing Grass-coupon has become available again enter HEALTHY at check out, only when going through the GGH site though! Click on the Amazing Grass jug to the right.
Mix My Granola– FREE shipping! You create it, you mix it,it's all about YOU! It's so cheap and with FREE shipping why not try it! Plus, they send you a $3 off coupon with your order if you order NOW! PLUS they added TRAIL MIX!!!!!!