Happy Sunday!
So I thought it would be fun to dedicate the posts leading up to CHRISTMAS with fun holiday themes.
I feel like kicking it off with traditions and PRESENTS!
I think one of my favorite parts of Christmas are the traditions. It's so nice to have certain things to look forward to and know that in this crazy world that there can still be constants no matter what. When I was growing up, my parents were divorced, so we had double traditions and many of them I will never forget and hope to include them into Zachary's life eventually too! With my Dad and Step Mom's family we always went to the movies on Christmas Eve, all 20 something of us. It was sooooo fun and quite chaotic. We chose 3 or 4 different movies that all started/ended around the same time and everyone went to the movie of their choice and it was really cool. Then we would go back and unwrap gifts, eat tons of yummy food, and most likely pass out watching Christmas Story. With my Mom and Step Dad we usually traveled to my grandparents house in San Marcos (which is in Texas where I grew up) and shop, bake, and have yummy yummy fried turkey or venison for Christmas dinner. It was always the best waking up there on Christmas morning because it was colder than in my part of Texas so a fire was always in order. I will cherish so many memories from Christmas' growing up. Now, with my husband's family we go to his Aunt's house every Christmas Eve for a huge buffet and a little gift opening. Then Christmas morning is always at our house and there's tons and tons and tons of presents and I think it takes longer to open gifts than it does to eat Christmas dinner! (My mom in law really likes to shop and buys Christmas presents starting the day after Christmas to set aside for next year. Hence the tons of gifts LOL) This year we started the Cookie Swap for all of the ladies of the family and close friends and I hope to continue that tradition for years to come. I also send out a gazillion cards evey year, I'm a huge fan of mail and I think everyone secretly likes getting it ;).
I Tweeted a few days ago about traditions and I LOVED the responses! From crazy shopping trips, to baking, to special personalized ornaments! Thank you for sharing your special family moments with me, and I hope that you make many new ones in the future!
On to the fun stuff!!! PRESENTS!!! I find it funny that my husband insists that I want absolutely EVERYTHING. If we are at the mall or watching TV and I see something and say "ooooo I love that" it doesn't translate into buy that now or I will divorce you LOL. It simply means I like it. I do have a tendency to say it often, but come on I'm a girl ;). However, believe it or not I actually get emails asking me what products I use or what are my favorite things….so here are some of them mixed in with some wish list items ;).
First on my list of FAVES!
MAC Foundation! I never leave home with out it
Second on my right now list
Always in my fridge
New awesome snack
Work out must have-Old Navy Take A Long Walk yoga pants, always in black!
Also never leaves my side-my iPhone! I so didn't want this phone and now it's like an extension of my body!
Ok on to some wish list items!!!! Everyone would love certain goodies from Santa, here are some of mine!
Pandora Liquid ring
Gas powered snow blower
Cuisinart Food Processor/Blender in 1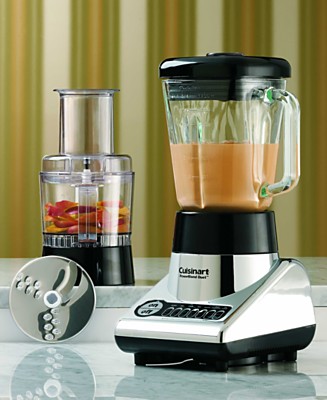 New mattress
A massage
and last but not least….
LOL! He's such a cutie!
I hope you all have a wonderful week filled with traditions, presents, family and what ever else makes you happy! All week i will be posting fun holiday tips, recipes, and cocktails! Have a great night friends!
Join Fit World of Cranston for $0 down and $29 a month!!! That's a $1 a day to change your life! Check out http://www.fitworldri.com/ for more details!
To Contact Tera:
http://twitter.com/GirlGoneHealthy
http://www.facebook.com/#/pages/Girl-Gone-Healthy/96848354322?ref=ts